Former Ouchi Residence: A Base to Preserve and Pass on the Mountain Village Lifestyle and Culture
This is Tachibana Town in Yame City, which is located at the southern border of Fukuoka Prefecture, on the northern half of Kyushu Island.
The lively laughter of women can be heard from the spacious, traditional Japanese-style house that stands in the valley filled with bamboo forests and kiwi fruit farms.
This is the Former Ouchi Residence.
It is the birthplace of Chozo Ouchi, who became a member of the Japanese parliament during the Meiji Era (early 20th century) and worked to help pass the General Election Law, which extended suffrage to all males aged 25 and over, and to improve Japan's ties with China.
The house became vacant for a time and deteriorated almost to the point of demolition. However, it was beautifully restored thanks to the preservation efforts of local volunteers who cared deeply for the building as well as for the culture and history that had been passed down here through the generations. Today, it continues to be conserved and is utilized as Yame City's cultural treasure.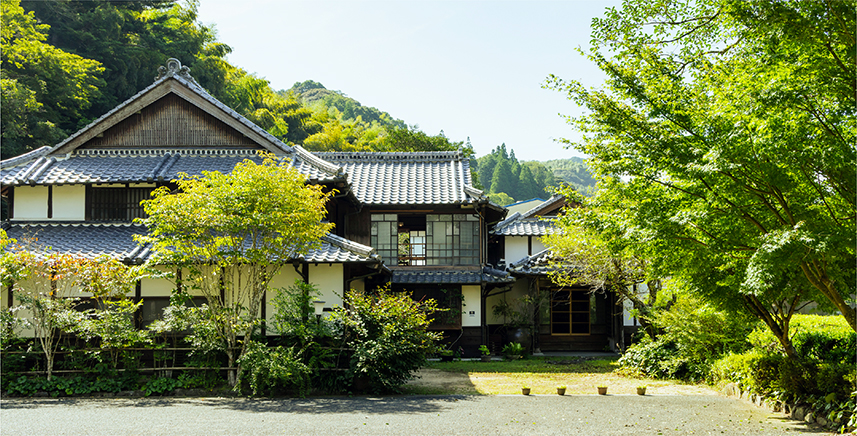 It was here that the women who were central to the preservation efforts of the property worked extensively to succeed the lifestyle and culture of this land.
This included sewing, cooking, lectures, and sometimes concerts where musicians were invited to perform.
Many visitors came to these events, but there were no establishments in the neighborhood where they could sit and eat.
Out of necessity, the women served homemade dishes made with local vegetables, which became popular. More people came to eat their delicious food, which later became known as "Haha no Zen," which means "Mother's Meal" in Japanese.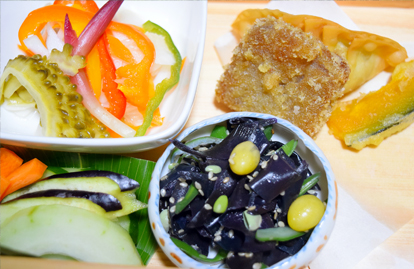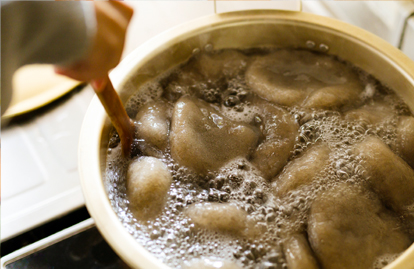 Nukazuke (rice bran pickles), konnyaku (konjac yam cake), sansai (edible wild plant) dishes…
Such typical Japanese mountain village foods are highly time-consuming to prepare.
It is because these mountain villages are located far from town centers that predecessors long cherished the blessings of nature that were readily available, applying wisdom and ingenuity to use up every part when cooking, preserving, and eating their harvest.
Beautiful and bountiful is the dining table covered with meticulously made dishes that are decorated with leaves from backyard trees and flowers from the fields.
This was the very symbol of the culture that had been passed down in this land.
Travelers Are Also Inheritors of Culture
However, about twenty years after beginning conservation efforts, even this "Mother's Meal" and other cultural undertakings had to be suspended, as it was getting too difficult to continue the work because of the members' ageing and issues with the kitchen equipment.
In the neighborhood surrounding the Former Ouchi Residence, the residents have likewise carried on their time-honored way of life – not only their culinary culture of making dishes like konnyaku and tsukemono (Japanese pickles), but also their work with bamboo crafts, agriculture, and forestry. However, if things continue as they are, the situation will be uncertain, to a certain degree, ten or twenty years from now.
Be it cuisine, handcraft, or a building, once culture is lost, it is not easily revived.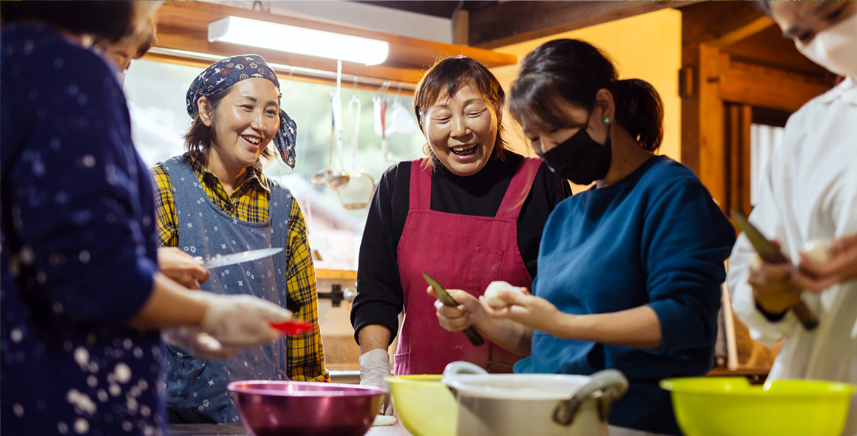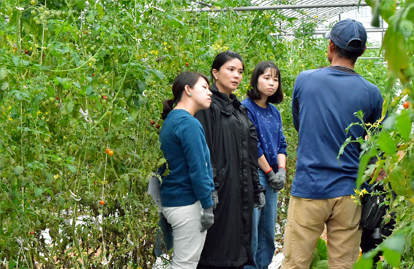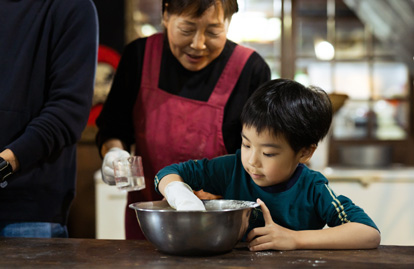 On the other hand, with the changes that have transformed society in recent years, many more urban residents have begun to perceive value in the abundance of the rural regions.
We commonly hear terms like SDGs (the UN's sustainable development goals) now, and sustainable lifestyles and environmentally friendly travel are becoming more visible each year.
Plentiful nature, down-to-earth conversations, and meals prepared with the bounties of the fields and mountains, using long-established methods that have been handed down in the land through the ages.
Brief visits to the farms and handcraft-making locations to see the way of life that has been passed on continuously, from generation to generation.
Journeys filled with authentic experiences can become the inspiration to inherit local culture.
Hospitality for travellers supports the succession of culture, and travellers' perspectives can shed light on new discoveries and opportunities to revitalize culture.
It is in this sense that the traveller can become an inheritor of local culture, and journeys can help make a region sustainable.
Come and start your journey.
We await you in Yame!