Yame handmade Japanese paper (washi) is made from Kyushu mulberry (kozo). Using mulberry (kozo), a strong Japanese paper can be made. The Kyushu mulberry (kozo) is characterized by its long fibers. Mulberry fibers are 7 to 8 mm in length while that of the Kyushu mulberry fibers are 8 to 10 mm. Mulberry fibers that are grown for a year are used. Fibers that are grown for two years become hard. For that reason, it is called, " the pliable, textured paper". It is durable and pliable which makes it perfect for use in manufacturing. There is machine made Japanese paper, but the handmade paper is stronger because the fibers are interwoven in a complex way, making it good for products such as shoji, etc., since it doesn't tear easily. Ikanbari, overlaying washi repeatedly on a bamboo frame to create a shape,etc. are perfect for manufacturing since Japanese paper adapts well. Recently it has drawn attention as a fiber that is used in clothing, bags, and other products.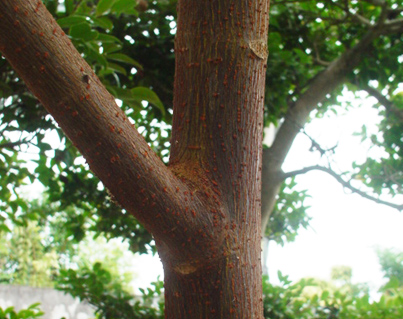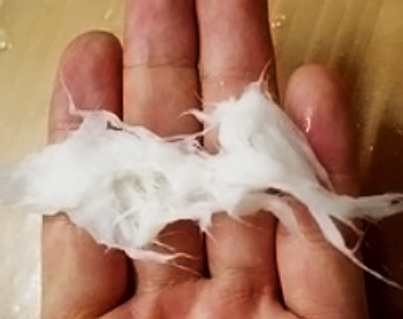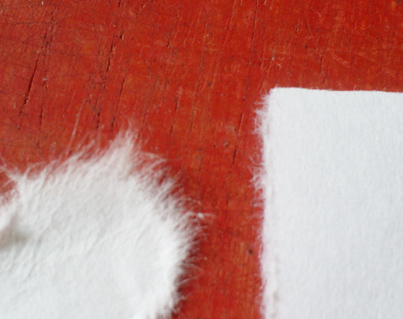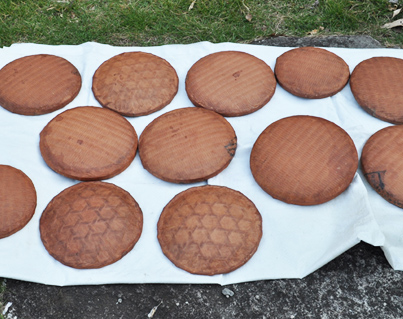 Mulberry (kozo)
Long fiber mulberry(kozo)
Compared with the machine made Japanese paper on the right, the handmade Japanese paper on the left has a much more complex interweaving.
After ikanbari, painting using a persimmon based dye (kakishibu).